From the 2016 Stott-Bediako Forum on The Refugee Crisis: A Shared Human Condition.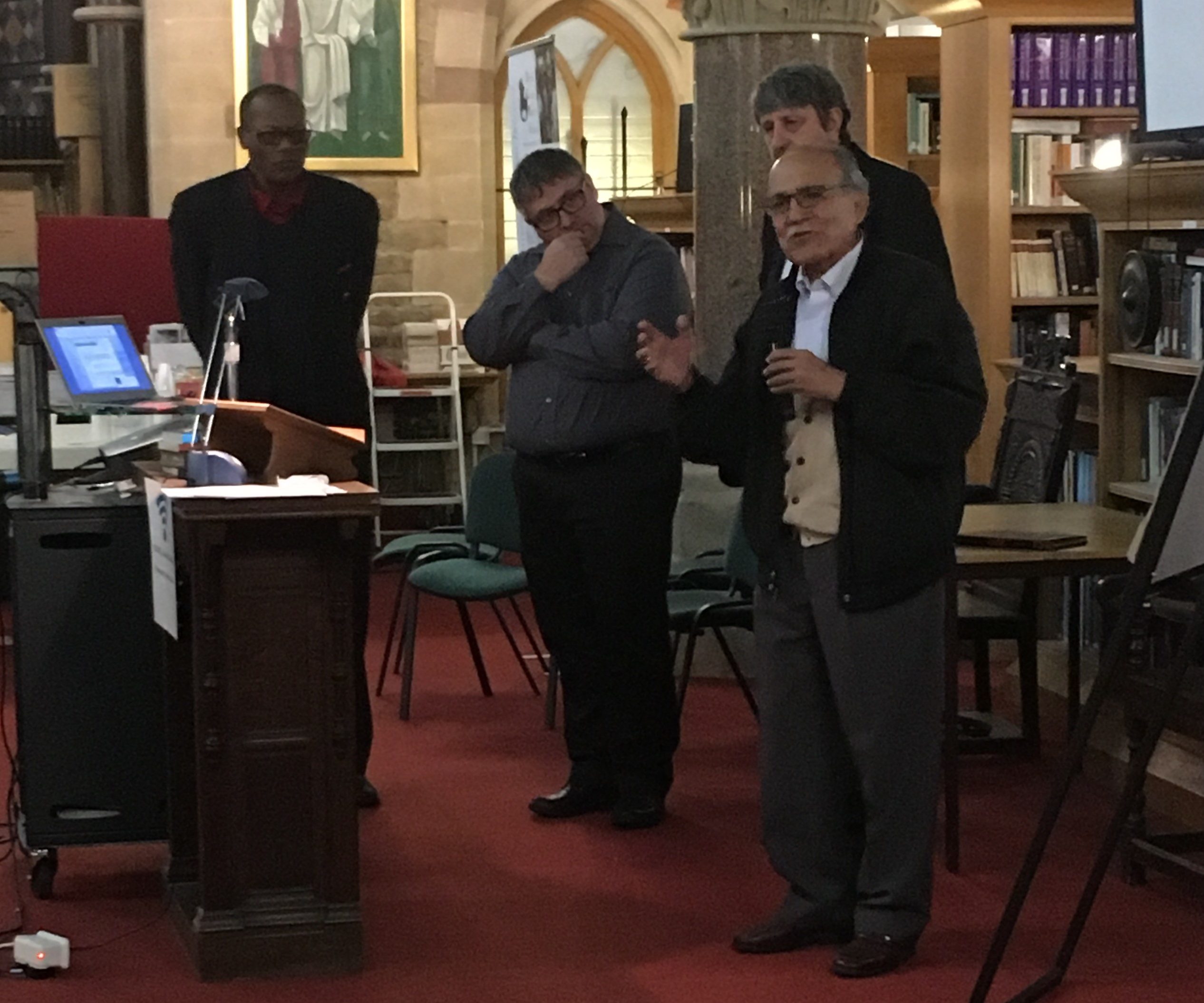 *The first minute is missing from this recording
See Also: Full Paper
Samuel Escobar, born in Peru, served for 26 years with the International Fellowship of Evangelical Students in Latin America and Canada. From 1985 to 2005 he was Professor of Missiology at Eastern Baptist (now Palmer) Theological Seminary in Philadelphia, USA. Presently he lives in Valencia, Spain and teaches at the Facultad Protestante de Teología in Madrid. Among his books are Changing Tides (2002) and The New Global Mission (2003). He has two children and three grandchildren.
---
The Stott-Bediako Forum is an annual gathering of theologian-practitioners who are committed to address the realities of the contemporary world in light of the Gospel. Named after John W.R. Stott and Kwame Bediako, the Forum promotes a holistic understanding of mission and the importance of constructive engagements of Christianity and culture. The Forum is sponsored jointly by the International Fellowship for Mission as Transformation (INFEMIT) and the Oxford Centre for Mission Studies (OCMS).
This year, the Stott-Bediako Forum focused on the topic: The Refugee Crisis: A Shared Human Condition. It took place at the Oxford Centre for Mission Studies (OCMS), UK on the 13th and 14th of June, 2016.
In 2015, Europe alone received one million refugees migrating from Middle Eastern countries, and the crisis continues to unfold. There are similar refugee crises in different parts of the world with many tragic consequences at personal, family and community levels. It is therefore imperative that responses to these realities are sought and formulated in the light of the truth of the Gospel, whose message addresses the entire reality of human existence including that of refugees. How does the Bible present the reality of refugees? How do we, as followers of Jesus, as pilgrims and 'resident aliens' in this world, respond to these tragic realities? In what concrete ways should Christian communities engage?
Click here for more information on the 2016 Stott-Bediako Forum, including the official press release, program, and papers.