INFEMIT would like to announce an upcoming opportunity:
a two-week course on Transformational Development, to be held from September 21 to October 2, 2015 in Quezon City, Philippines
Designed for heads and field managers of development organizations who wish to integrate faith and practice in doing truly holistic mission.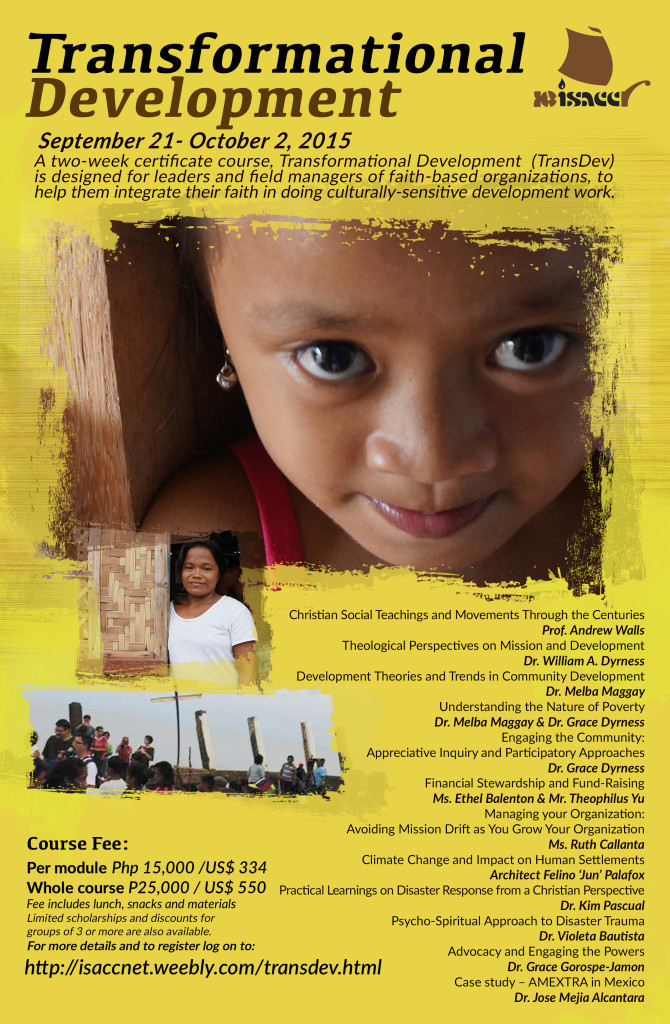 Hosted by our member organization Institute for Studies in Asian Church and Culture (ISACC), this course brings together international scholars and experienced development practitioners from Asia, the US, and Latin America.
Click here for the formal invitation for the event. And for more information, contact admin@infemit.org.
To register now, click here.