Take advantage of an upcoming opportunity for you, your organization, and networks!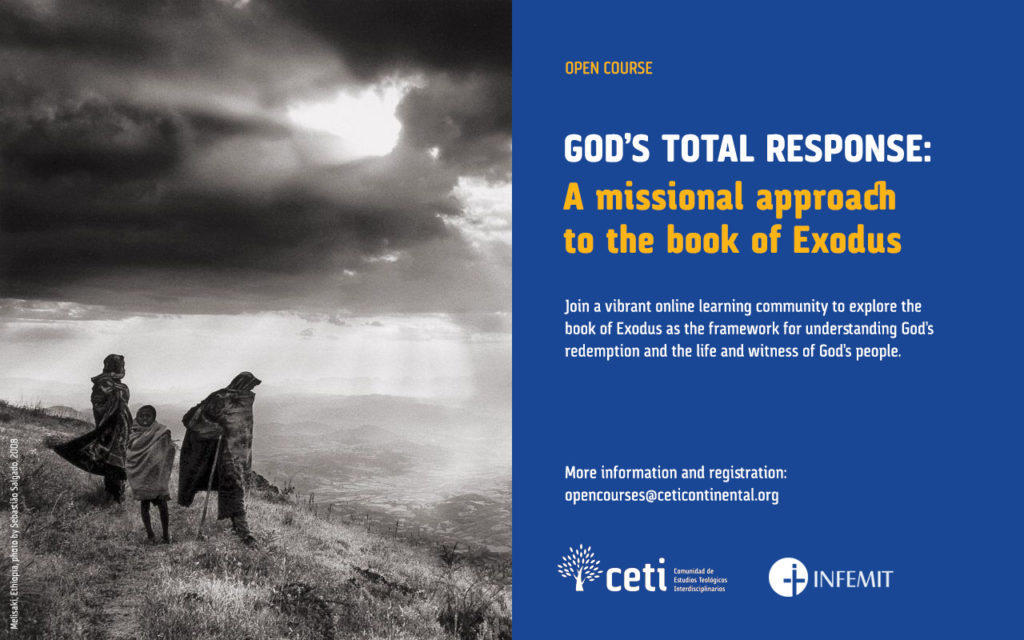 INFEMIT and our partner, CETI (Comunidad de Estudios Teológicos Interdisciplinarios), invite you to experience this open course.
"Open courses seek to help students bring sound theological perspective to life's pressing issues. In other words, they are not merely about theology; rather, they are about discerning faithful ways to live out of the gospel."
Find More Information
This course will include videoconferences with Chris Wright,  International Ministries Director of Langham Partnership International.
Details:
Start date: February 22nd, 2018
End date: March 10th, 2018
Price: $20 USD per student
Course Type/Time Commitment: Online, approximately 6hrs/week
Videoconferences: 90 minutes on March 3 and March 10 starting at 1400 GMT
Registration limit: Capped at 50 participants
Who is this Course For?
Students do not need previous formal theological training or be engaged in professional ministry to take this course.  This course is designed to help Christians from around the world gain clarity about their role in the mission of the Church, and reframe their vocational decisions taking into account God's grand narrative of redemption.
Course Description
God's Total Response is an invitation to construct a biblical theology of Christian identity and mission in the 21st Century. The biblical writers have consistently thought of the Exodus narrative as the paradigmatic framework for understanding God's redeemed and the corresponding life and witness of God's people.
In this course, we will rediscover the broad significance and relevance of the Exodus for our own contexts. To do this we will primarily use the writings of a renowned missiologist, Old Testament scholar, and a dear friend of CETI and INFEMIT's, Rev. Chris Wright. Also, we will be engaging selected portions of the Cape Town Commitment, which is a landmark missional call to action in our times.