We invite you to save the date for the 2017 Stott-Bediako Forum!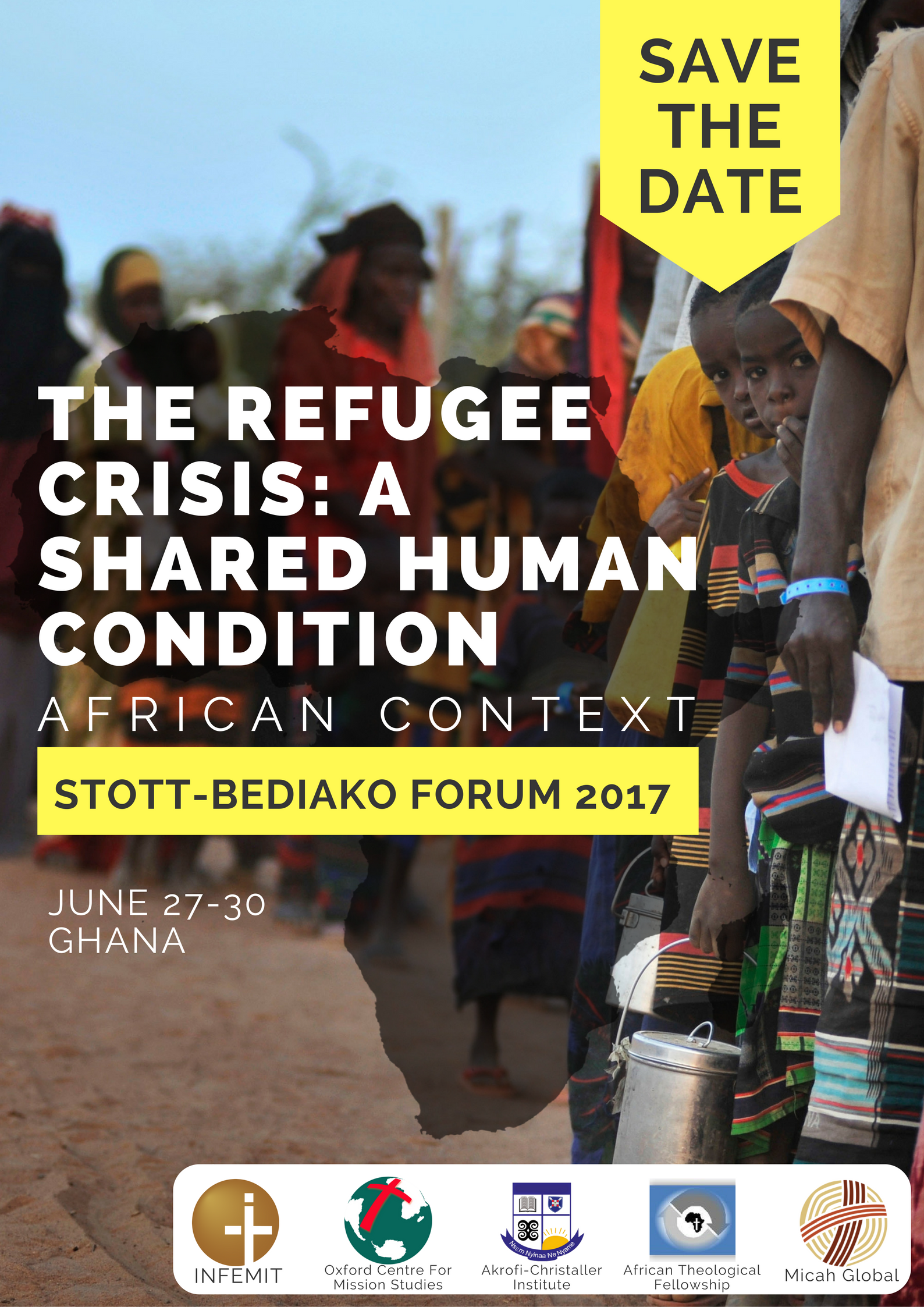 The event will be held at the Akrofi-Christaller Institute of Theology, Mission, and Culture in Akropong-Akuapem, Ghana between the dates of June 27th and 30th (possibly followed by organizational meetings on July 1st and 2nd).
This forum will explore the causes, experiences, and responses surrounding the "Refugee Crisis" in Africa. Building upon reflections from the 2016 Forum, which focused on the refugee crisis as a shared human condition and which brought in deep biblical and theological insights, we will seek to deepen our engagement with contextual and historical analyses, thematic explorations, and case studies specific to the African community. These analyses will also cast light on global realities, revealing implications for all Christ-followers and adding further to our theological explorations and commitments.
We encourage organizations working in these areas to consider attending or sending representatives to join in a process that moves toward formulating specific, contextual action plans. And we especially encourage young scholar-practitioners to attend. Early in the new year, we will initiate a call for papers and presentations, welcoming contributions from a wide range of scholars and practitioners.
More details to follow. With initial questions or interest in partnering with this event, please admin@infemit.org.