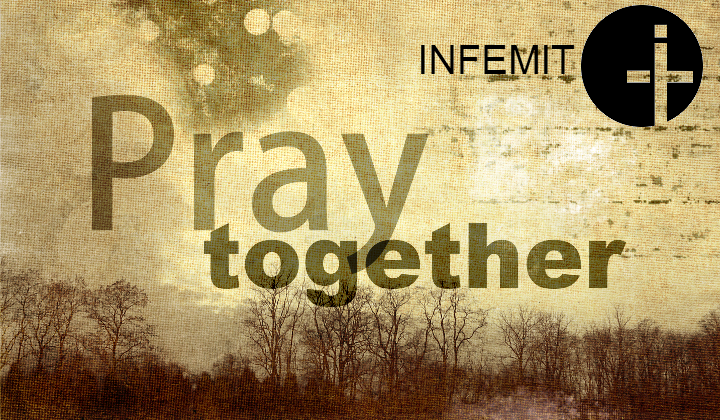 We invite you to join INFEMIT in support and prayer for one of our Networking Team members, Paul Joshua. Paul serves the Church in Bangalore, India and works as professor and head of the Pastoral Theology and Counselling department in the South Asia Institute of Advanced Christian Studies (SAIACS).
These past months, Paul experienced numerous health difficulties, culminating in the need for a kidney transplant. Paul's wife, Sumi, will act as the donor, and the couple is moving to the city of Vellore for the next five to six months to complete the surgery.
During this difficult time, we ask that you join us in prayer and support for the Joshua family. Pray for peace, comfort, and strength for Paul and Sumi, their children, and their aged parents. Pray also for smooth procedures, especially that Sumi's kidney would be compatible. For the entire family, pray for favor in logistics, especially as the children remain home in Bangalore. Finally, pray for provision for needed funding.
We ask that you also consider supporting the Joshua family financially during this time. If you are willing and able to provide any funding for the procedure, there are numerous options to give through SAIACS, which has generously provided an avenue for the receipt of funds. Click on this link to view the letter from SAIACS which includes details for how to give. If you have any further questions or cannot view the link, email admin@infemit.org.
Thank you for remaining with us in prayer for our brothers and sisters, the Joshua family. We thank God for you, and we trust God to provide peace and strength to all of those affected by these challenges.
In the grace of our Lord,
The INFEMIT Team