As many of you know, we continue to grieve the loss of Dr. Paul Joshua, former INFEMIT Networking Team member and professor at the South Asia Institute of Christian Studies (SAIACS). We would like to share with you a recent opportunity that has emerged to impact the lives of Asian theology students in his honor.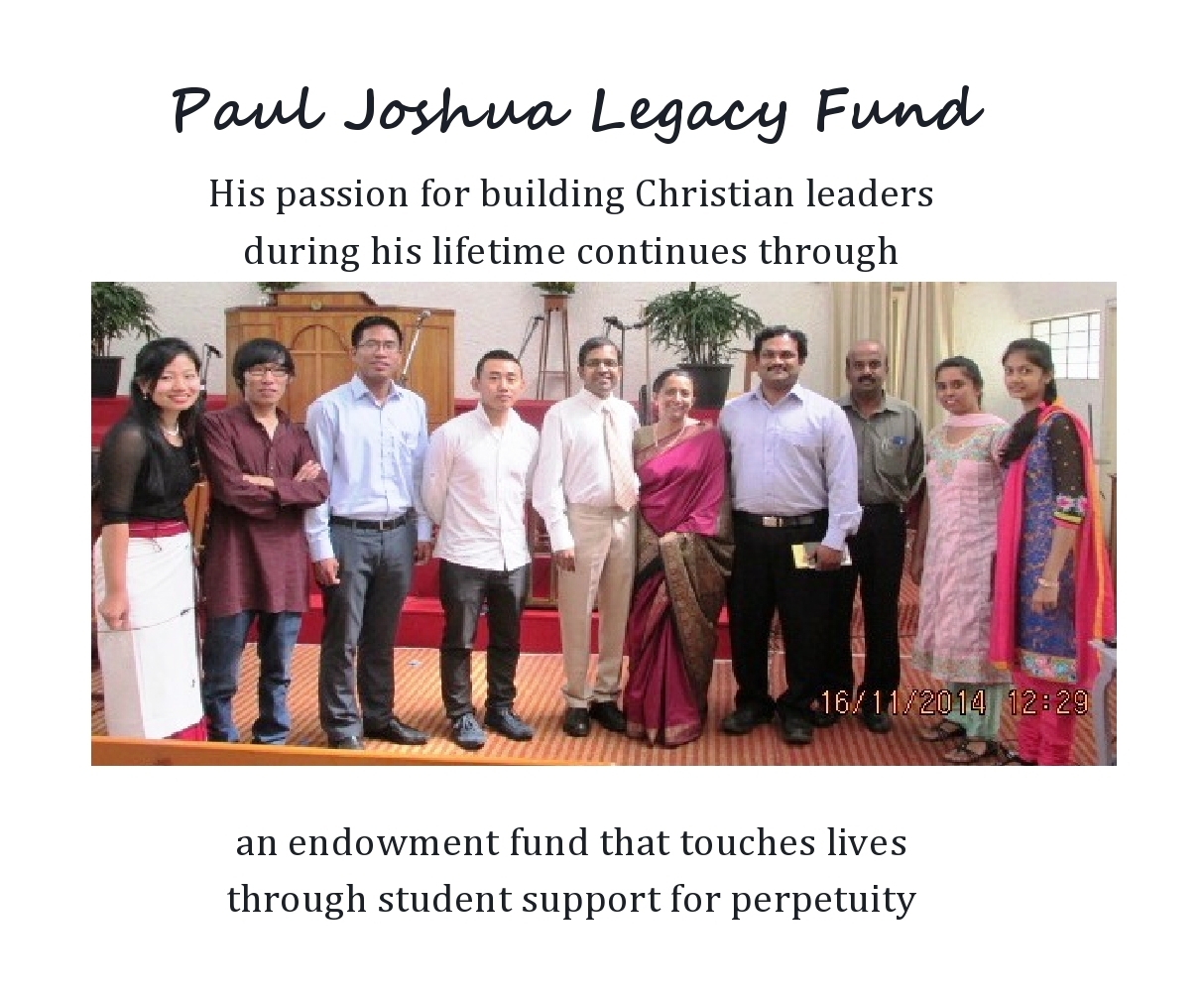 A friend who was touched by late Dr. Paul Joshua's ministry has instituted the Paul Joshua Legacy Fund at SAIACS. Acknowledging Paul's impact and influence on many lives, participation in this fund will be kept open so that anyone can contribute. We encourage you who knew Paul or who were touched by his ministry to consider contributing to this legacy. If you are interested in participating in this fund in honor of our dear friend and brother, Paul, continue to read for more details below.
Paul Joshua Legacy Fund Details:

All contributions toward the Paul Joshua Legacy Fund will form a corpus amount, which will remain open ended. Any number of contributions of any amount can be made to this fund at any time. The corpus amount will be invested in a long term deposit and the corpus will remain untouched, Only the interest accrued from it will be utilized for scholarship/student support.  As the corpus builds, SAIACS will be able to support a greater number of deserving students. The student recipients will be selected by the SAIACS Scholarship Committee and will be aware that they are being supported through the Paul Joshua Legacy Fund. SAIACS will keep track of the supporters of this fund and send a yearly report on the student(s) supported.

Contributions can be made directly to SAIACS account or through Friends of SAIACS accounts overseas. Contributions should clearly mention either to Friends of SAIACS or to SAIACS Advancement Department that the contribution is toward this fund. Please direct any questions or clarifications to advancement@saiacs.org.

For information on initiating a transfer of funds, click

here

.