Today, in Geneva, at the 34th session of the Human Right's Council, the World Evangelical Alliance, along with other organizations like Micah Global, is demanding action on behalf of the innocent victims of violence in the Democratic Republic of the Congo.
We are challenged to join these organizations in a cry for justice. We also invite you to learn about the situation and share this statement with those in your network. Let us raise a collective voice against violence in the DRC.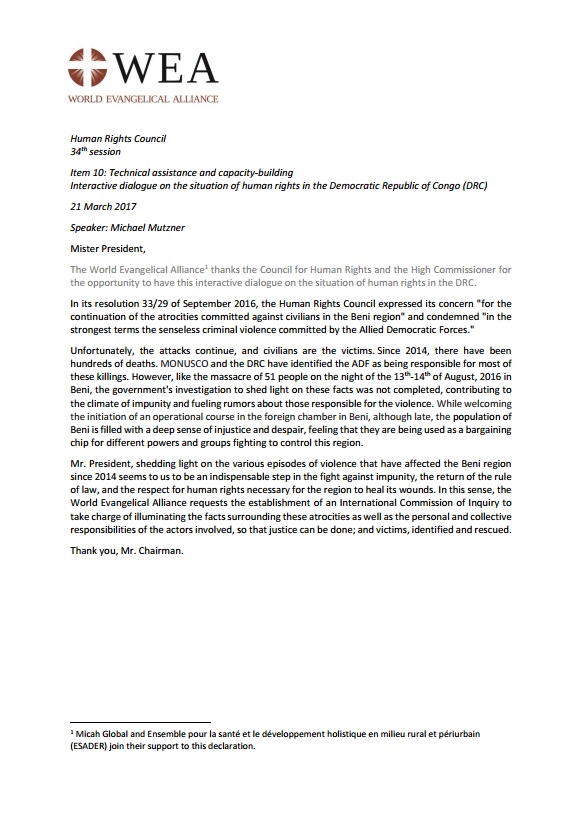 View the Interactive Dialogue at the Human Rights Council or Read the Summary.