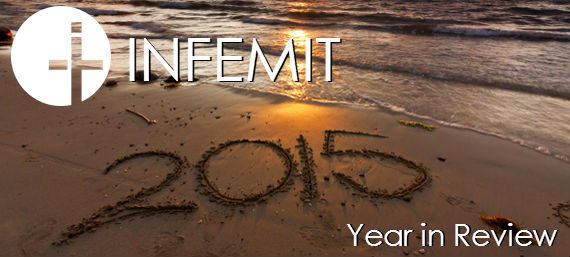 As 2015 comes to a close, we reflect upon what has been a full year. There is much to celebrate and much to keep in prayer. This year has been full of transitions, challenges, and new adventures for the INFEMIT Networking Team. We want to share a few of those with you as we close the year and get ready for 2016. Please join with us in celebration, prayer, and expectation for the work God continues to do.
INFEMIT General Updates and Prayer
In 2015, INFEMIT led two major events:
The 2015 Stott-Bediako Forum on the Gospel and the World Today was held in Amman, Jordan and focused on the theme "A Christian Response to Religious Extremism." Thanks to our wonderful hosts from Bethlehem Bible College, we were able to witness and explore the realities of extremism and conflict in the Middle East. We saw how the effects of stigmatization, institutional oppression, and historical violence affect people daily. We lamented the bitterness fear that has led people of multiple faiths to invoke God's name in war. Finally, we committed ourselves to pray for and seek practical steps toward solidarity with peaceful churches in the region and across the world.
A Working Consultation on Theological Formation for the Peace of the City was held at City Seminary in New York this October. The goal of our meeting was to bring together INFEMIT, the Center for Interdisciplinary Theological Studies (CETI – Latin America), and City Seminary NY to share our experiences, models, and resources in theological education, so that we might explore the possibility for a future Master's Program. Our vision for this program encompasses the desire to equip students to engage their faith in life, seeking contextual practice and forms, and drawing upon global theological expressions and commitments. A continuation committee was appointed to carry on discussions, research, and next steps, so that rigorous planning for this program may commence in 2016. Thanks to Dr. Marcel Macelaru, we now have an Action Plan with which to continue work and discussions in the New Year.
Regional Updates and Prayer
North America and the Caribbean
In North America this year, the INFEMIT Inc. board and Chris Wilson (former Executive Assistant) applied to have INFEMIT become an incorporated 501c3 organization. Their application was approved, and the Networking Team can now use this avenue as their main source for receiving and disbursing grants and donations.
Al Tizon (NT member, US) was hired as the Executive Director of Serve Globally, the international ministries of the Covenant Church. He and his family transitioned from where they were living and working in Pennsylvania to Chicago. Al now serves as Affiliate Professor of Missional and Global Leadership at North Park Theological Seminary, in addition to his duties as Executive Director.
Las Newman (NT member, Jamaica) continued to serve as President of the Caribbean Graduate School of Theology in Kingston. He led multiple conversations with local leaders about adapting INFEMIT's Faith and Life program for Jamaica.
Robin Wainwright (US), who has supported INFEMIT since its inception and helped revitalize it in 2010, agreed to rejoin the INFEMIT Inc. board.
Tori Greaves, graduate of Wheaton College in Anthropology and Human Needs and Global Resources, was hired as INFEMIT's new Executive Assistant.
Europe
At the Micah Triennial Consultation in Lima, Peru this year, conversations began with friends of INFEMIT (Johannes Reimer and Rolf Zwick) about creating a more active regional body in Europe. Corneliu Constantineanu (NT member, Romania) and Wonsuk Ma (NT member, OCMS, UK) have continued these discussions with others across Europe, and they are planning to meet in March of 2016 in Osijek, Croatia.
We are also pleased to announce the launch of the Institute for Faith & Human Flourishing, a research center established in order to provide a space within which integrative understanding and transformative practices of Christian faith, theology, education and mission are advanced with the purpose of leading to human flourishing and the common good.
Corneliu Constantineanu (NT member, Romania) stepped into the role of Networking Team coordinator from October until the end of the year so that acting coordinator, Ruth Padilla DeBorst, could focus on finishing her doctoral dissertation. He also began to plan a move for his family from Bucharest to Timisoara in 2016. He has continued to teach in the Pentecostal Theological Institute of Bucharest and will have an additional opportunity to work at a secular university in 2016.
Wonsuk Ma (NT member, OCMS, UK) announced his transition out of his role as Executive Director of OCMS. The search committee identified candidates to take his place, and they recently announced the designation of Paul Bendor-Samuel as the new Executive Director. Paul will assume his position officially on August 1, 2016. INFEMIT hopes to include Paul on its Networking Team and at the 2016 Stott-Bediako Forum as we move forward. We are also grateful to Wonsuk and hope to continue to include him as part of INFEMIT as he and his wife transition to where they will be living in and working in the US.
Latin America
For many years, CETI (The Center for Interdisciplinary Theological Studies) has served people of diverse backgrounds and occupations to study theology centered on the topics of Church, Family, Work, and Society in Latin America. This year, CETI consolidated its team and received accreditation of the Spanish Language Masters with the Association of Theological Schools through Carey Theological Seminary, Vancouver, BC. Congratulations to CETI! And welcome to any students who want to study interdisciplinary theological studies at either the certificate or Master's level.
A number of significant gatherings were also held in Latin America during the year. The Latin American Theological Fellowship (FTL – Fraternidad Teológica Latinoamericana) celebrated 45 years this June in São Paulo, Brazil. Micah Network held the Micah Triennial Consultation in Lima, Peru, in which INFEMIT continued to establish its role as a theological support to the Micah Network by exploring the need for a Micah Course on Integral Mission. INFEMIT members also participated in other gatherings convening at the same time in the region on Indigenous Theology (Memoría Indígena) and Creation Care.
Ruth Padilla DeBorst (NT member, Costa Rica), INFEMIT's acting coordinator, represented INFEMIT in many of gatherings across the globe, while she also focused on writing her PhD dissertation. These included the 40th Anniversary of The Association of Protestant Churches and Missions in Germany, Arocha's Global Forum, the John Stott London Lecture, and the Living Scripture Missionally Conference at Calvin Theological Seminary.
Marcelo Vargas (NT member, Bolivia) continued to serve as the President of the Latin American Theological Fellowship (FTL – Fraternidad Teológica Latinoamericana). He also led multiple trainings throughout the year at the Training Center for Mission in La Paz, Bolivia.
Middle East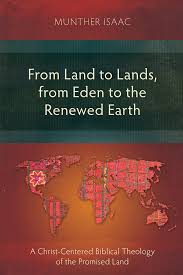 As noted above, INFEMIT's major annual event: The Stott-Bediako Forum on the Gospel and the World Today was held in Amman, Jordan. We were thankful for the time to meet with and support our brothers and sisters in the region, strengthening our understanding and ties with one another.
Munther Isaac (NT member, Palestine) celebrated the publication of his most recent book, From Land to Lands, from Eden to the Renewed Earth. He continues to serve as the Vice Academic Dean at Bethlehem Bible College. He is Director of the Christ at the Checkpoint Conference, which will be held in 2016 from March 7-10 in Bethlehem, Palestine.
Asia
INFEMIT Asia helped lead two major annual events this September and October in the Philippines. Dr. Melba Maggay of ISAAC (Institute for Studies in Asian Church and Culture), Menchit Wong (of INFEMIT and Compassion International), and many others teamed up to lead the two-week-long Transformational Development course and the forum on Gospel, Church, and the Asian Cultures. The topic for this year's forum was "Christian Minorities under Pressure: Life and Witness in Restricted Contexts." It also served as a gathering of INFEMIT Asia members and young leaders to envision the future and growth of INFEMIT in Asia, especially among the next generation.
Menchit Wong (NT member, Philippines) continued to serve as Compassion International's Director of Child Advocacy. She also helped to imagine new ways for INFEMIT to address specifically the needs of practitioners to understand and live out transformational theology and to reach the young, activist leaders, who are rising up all over Asia.
Paul Joshua (NT member, India) underwent a series of medical challenges during 2015, and we request that you remain in continual prayer for him and his family. The most recent challenge has been the need for a kidney transplant, for which Paul's wife, Sumi, will serve as the donor. Paul and Sumi have had to leave home and raise support in order to receive these operations. Please pray for their children who remain at home, for God's provision for the families' needs, and for complete recovery and healing. Paul is a lecturer at the South Asia Institute of Christian Studies (SAIACS), and the institute has faithfully supported them during these difficult transitions. Should you wish to also support Paul and his family through a donation, you can find more information here.
Africa
The African Theological Fellowship is planning and preparing for their next gathering, which will occur in 2016. We congratulate another class that recently graduated at the Akrofi Christaller Institute, and eagerly look forward to their increased leadership in regions throughout Africa.
Benhardt Quarshie (NT member, Ghana) suffered from a severe case of malaria this year, but by God's grace, he has healed, and his entire family is doing well. Ben continues to serve as Rector of the Akrofi-Christaller Institute of Theology, Mission and Culture in Akropong-Akuapem, Ghana.
Seblewengel Daniel (NT member, Ethiopia) joined the INFEMIT Networking Team this year. She continues her teaching in theology at the Evangelical Theological College and Ethiopian Graduate School of Theology in Addis Ababa, Ethiopia, as well as her active role on three boards in the Kale Heywet Church. This year, Seble was a part of a workshop prepared by Norwegian Church Aid in collaboration with Evangelical Churches Fellowship of Ethiopia and she was able to fly to New York to participate in the consultation held at City Seminary NY (see above). She continued her studies in Counseling and worked on her thesis, "Assessment of Evangelical Approaches to Mental Disturbance: the Case of Addis Ababa." All this, added to the care of her three young children, has kept Seble busy, but she is excited for her course on marriage counselling and her participation at a gathering at the Warehouse, Cape Town, South Africa, early in 2016.
Celebration of God's Gifts and the INFEMIT Community
Although the transitions and trials of 2015 have presented numerous challenges, we thank God for the way God has developed our community. We continue to pray for support and encouragement for ongoing struggles with illness and for the transitions ahead. We also gratefully acknowledge the opportunities before us to spread God's transformative mission through our work and our relationships, in each region and around the world!